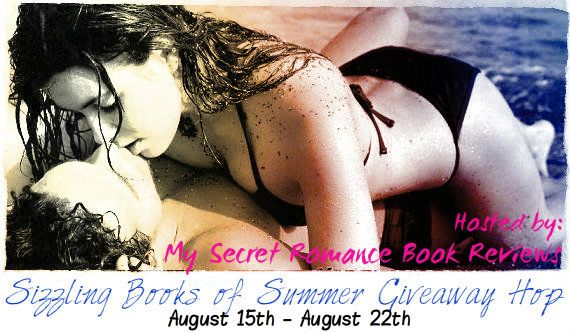 We here at The Revolving Bookcase are happy to be participating in the Sizzling Books of Summer Giveaway Hop hosted by
My Secret Romance Book Reviews
. As you can guess from the title, this hop is all about hot summer books and chilling summer drinks. So, for our giveaway, we chose a book that is not only sizzling, but also is all about America's favorite summer pastime, baseball: Jaci Burton's
Changing the Game
. Read Tanya's review
here
. (if you've already read it, you can choose any book under $12 from Barnes & Noble or The Book Depostitory). This giveaway is open internationally as long as TBD ships to your country. Be sure to stop by all the blogs on the hop for more great giveaways!
After you read it and get all steamed up, you can cool down with a refreshing
Aguas Frescas
drink.
Photograph by Sam Kaplan from foodnetwork.com
Directions:
Blend 5 cups of any chopped fruit (we used strawberries, cantaloupe, pineapple, honeydew, watermelon and mango) with 3 cups water, 1/2 cup sugar and 2 tablespoons lime juice. Add more sugar and/or lime juice to taste and serve over ice.
To make it alcoholic, add a shot of either tequila or rum - I recommend Malibu Pineapple Rum.
(recipe from FoodNetwork.com).
Good Luck & Enjoy!
a Rafflecopter giveaway